The Mindfulness-Based
Stress Reduction Kit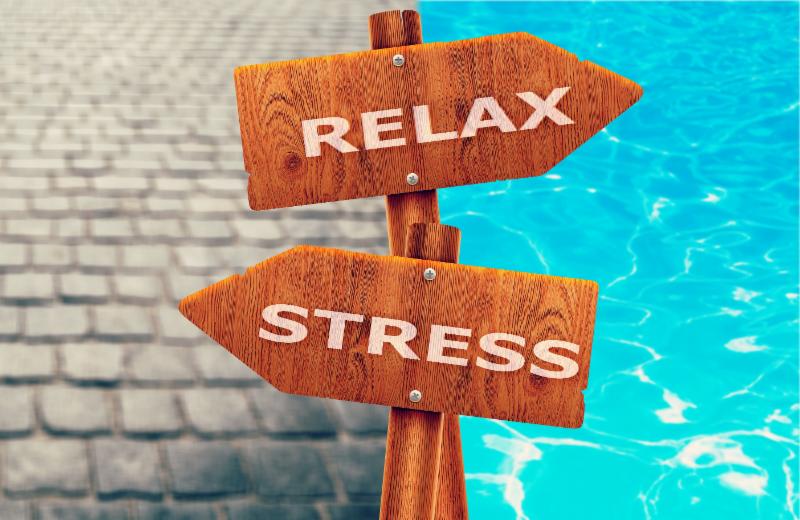 ---
We live in a world of heightened anxiety and stress – bombarded
by constant stimulus which creates a 'fear response' in our bodies.
This powerful multi-track kit provides teachings
and 3 powerful meditations from Neelama.
Each meditation guides the listener from anxiety, stress, and worry
into calm, relaxation, and a deep state of inner peace.
These short, yet effective meditations are great for busy people,
folks who have trouble meditating for long periods of time,
or anyone seeking a quick-fix for dealing with fear and anxiety!   
---
The Ultimate Stress Reduction Kit Includes:
Understanding the Mind & Tips for Meditation:
A talk describing the inner workings
of the mind with useful tips and
guidance for meditation. (6m)
The Stress-Reduction Meditation:
A breath & body awareness meditation
to guide you out of stress and into a
deep state of calm and relaxation. (8m)
The Quick Anxiety Fix:
A controlled breathing meditation
to reduce stress & anxiety in a flash! (7m)
Progressive Relaxation Technique:
A guided practice that's been used for decades to dramatically
reduce stress and anxiety at the physical and cellular level! (15m)
---
---
 "Compassion is not religious business, 
it's a human business, it's not a luxury, 
it's essential for our own peace,
mental stability, and human survival."  
Our world is challenged at this time with an increased sense of
divisiveness, anger, reactivity, and hatred.  Cultivating compassion —
both towards ourselves and others — is a must for anyone desiring
to live in today's world from the wisdom of an open heart and clear mind.
  Compassion and understanding are the pillars necessary to become the effective
agents for change that are desperately needed in our world today.
This powerful multi-track kit provides teachings
and 3 powerful meditations from Neelama.
---
Each meditation helps you cultivate deeper levels of compassion and wisdom,
guiding the listener from states of defensiveness, blame and judgment
into kindness, compassion, and understanding.
The Compassion Kit Includes:
The Self-Compassion Meditation:
A breath & visualization meditation designed to cultivate
compassion for oneself –self compassion is often the hardest for people
–especially those that have strong inner critics!!  (14m)
The Lovingkindness Meditation:
A guided mantra meditation to cultivate compassion
towards self, others, and all living beings. (20m)
Understanding Compassion and How to Be
Compassionate with Challenging People:
Teachings on compassion and de-bunking the most
common "compassion myths".  Guidance for finding
compassion towards difficult people. (4m)
Compassion Meditation towards a Difficult Person:
This guided guided breath and visualization meditation
helps you to find compassion in the face of someone difficult.
Move from anger and blame into compassionate
understanding towards those with whom you struggle most. (19m)
---
The Compassion Kit
29.99 DISCOUNT
---
---
Other CD's from Inner Journey Institute
Guided Meditations from Neelama Eyres:

Body Embraced Download
A Journey into Self Love w/Neelama
Time: 40:42 minutes
Format: MP3, 192 kbps
Price: $ 15.00
A powerful guided breathing meditation which will support you to develop a healthy relationship with your body. Our body holds the key to our passion, vitality and self expression. Through this guided CD, discover how you can come into "right relationship" with your body. Neelama's voice & background music.
---
Returning Home Download
A Journey into Deep Relaxation w/Neelama
Time: 34:16 minutes
Format: MP3, 192 kbps
Price: $ 15.00
A soothing guided CD which will allow you to relax and unwind from the tensions and anxieties of your day. You are invited to sit back and let the gentle voice and music guide you into a state of deep inner peace. Neelama's voice & background music.
---
Guided Meditations from Michael Schiesser:
Journey into Being Download
Time:  30 minutes                                                                                                               Price:   $ 15.00
This guided journey with Michael Schiesser serves two purposes: It guides the listener into the 'innermost', the formless essence, the 'Being' and it also assists in creating a profound relaxation in the physical body. The music of Kamal assists the voice of Michael Schiesser on this profound inner journey.
Oneness Manifesting Process Download
Time:   74.37                                                                                                                                Price:   $ 29.99
11 Tracks systematically guide you through the profound teaching of Manifesting your deepest heart's desire in the material world. The teachings are inspired by the Oneness University in Chennai, India. The CD is designed to take you through the steps of Intent-Effort-Grace, ending with a specific visualization to manifest your heart's intent. Powerful music pieces assist Michael's soothing voice.
Inner Journey Breathwork

Time:   60 minutes                                                                                                         Price:   $19.99
Breathwork has been used for thousands of years to help clear and cleanse the mind, spirit and body, to expand awareness and energy, and create closer relationships with oneself, source/God/spirit, and nature. It is the fastest way to open oneself to existence in the total presence of NOW.
In this breathwork, Michael's voice guides the breather to practice accelerated and connected breathing. This leads to a non-ordinary state of consciousness, which activates the natural inner healing process. The inner healing intelligence guides each person in unique ways which makes no two sessions ever alike.
________________________________________________________________________
Free Gifts:
Guided Relaxation w/Neelama
Time: 15 minutes
This is a 15 minute relaxation technique, which is a proven stress reduction technique that many psychologists use. You go through all of your muscles, tightening them, and then relaxing them.  It has immense benefits — and has helped many in dealing with stress and anxiety.
Click here to experience progressive relaxation.
---
Guided Meditation w/Neelama
Time: 15 minutes
This is a 15 minute guided meditation into the different levels of ourselves (physical, mental, emotional, and spiritual).  This meditation is designed to center and ground you, allow yourself to take a vacation from the 'busy mind', and promote inner peace.
Click here to experience guided meditation.